---
5 Useful Materials To Choose For Your New Garage Door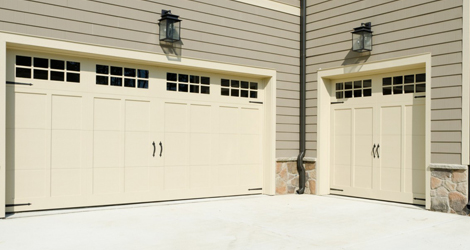 Picking the right material for a garage door is an overwhelming task. You need to coordinate according to your home style and design. Even, the material for an automatic door must fulfill all the needs either, it is made of steel or aluminum. If we talk about the most popular garage door examples, then there are a wide variety of doors for your garage space. Whatever is your choice, you must consider hiring a professional garage door specialist for effective and reliable installation.
Below are the examples of few garage door materials that one can make it as a home choice:
Steel: When it comes to choosing a garage door material, steel is foremost choice for the homeowners. The main reason for select is its cost-effectiveness and great value as compared to other materials. Moreover, it is completely easy to customize and are available in different colors and style.
Wood: If we talk about the most authentic material for the garage door, wood is another the most suitable examples. Such a piece of material is easier to customize but also needs a frequent refinishing. The best part of making it a part of your roller door is that it is lighter and optimal to purchase.
Aluminum: For your double doors, aluminum is an appropriate example as it comes with an affordable price tag. The recent study also says that the new models of aluminum are dent-resistant.
Vinyl: A vinyl door is also next example which is extremely hard to dent or break. Even, compare with other materials, they are more durable and also available in broad colors and designs.
Fiberglass: Fiberglass garage door material is the latest choice for all the homeowners. These are highly customizable and completely lighter in appearance.
If you want your garage space to be used as an extra room in your home, then make a right choice of the material which meets your property needs. For superior quality garage door repair, you can hire our skilled garage door specialists at Whitby Garage Doors.