---
5 Common Garage Door Issues & Ways To Fix Them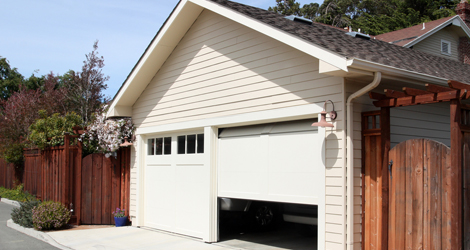 It's a fact, your garage door does not always remain in good condition as there are a number of reasons that make it go wrong. From producing strange noise to wear-out issue, it makes you go through inspection and repair as well. On noticing the faults going with the door, make sure not to handle the major ones on your own. Such an act can put you in danger or you might have to pay for big investments. It's always good to hire a professional technician to handle the severe damages effectively.
Following are the most common garage door issues that you can face and a way to resolve them:
Loud Noise On Opening: Most common door issue arrives when you hear loud grinding and squealing noises coming out of the door on opening and closing. To resolve this problem, clean the tracks with a cleaner and remove the debris for smooth operation. If still, the problem exists, call a professional technician to resolve it.
Close Partially: If your garage door fails to close properly, then there might be a problem with the power outage or worn-out batteries. Moreover, if you find the problem with the dirty sensors, then you must clean them with the use of a paper towel. After cleaning, if your door still fails to shut properly, then go with professional help.
Worn-Out Springs: As your garage door springs can't last forever and wear-out with the passing time. When these torsion spring snaps, start producing large noises and also weaken the cables. To eliminate this problem, the only solution is to replace the springs as soon as possible.
Door Out Of Its Track: You make sure your garage door is rolling smoothly on the tracks. If they don't, then you must get it fix as soon as possible because any delay can result in a big disaster.
Remote Control Malfunction: When your garage door fails to open with the remote, then you must prefer to check the batteries on the device. There is also high possibility your garage door opener is broken which need to be fixed by the professional technician.
It's completely frustrating to deal with garage door issues as it is responsible for delaying your daily going activities. For professional repair, you can hire our technicians at Whitby Garage Doors.