---
5 Important Garage Door Components To Be Replaced On Time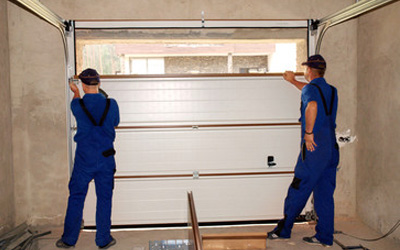 However, the latest range of garage doors is made with the best-in-class material, still, there are some components related in the garage door that one should repair or replace on time. Garage door repair is not complex but it needs focus and concentration. Keeping the security of an individual in mind, one is always suggested to call the garage door specialist for the safe repair.
When you own performing the repair of your garage door, you have to be careful of all parts. The main five important parts of your garage door provide safety from any damage. These are as given below:
Springs
Garage door springs support to balance the door weight by making it easy to open and close. It also works as a counterweight while pulling the door upwards. The spring stretches to provide the right amount of torque to ensure the door's sustainability.
Seal
Seal attached to the top and side helps to block out the moisture and reduces the mold growth. The seal prevents the weather condition but it can wear out due to any reason. It will be better to replace it with PVC or stop molding seal with a surface level solution.
Bracket
The garage door brackets can wear out and get rusted, as a result, a faulty bracket could be dangerous which deliver collapsing garage door. To make sure your garage door brackets can work efficiently, you should keep on inspecting it.
Door Opener
The garage door opener uses the circuit board to keep your door functional efficiently. It can be difficult to repair own. One is suggested to take the help of professionals and repair the door opener on time.
Chain Drive Opener Gear
Opener designed with sprockets and chain require inspection. The chain driver's gear replacement is a long-lasting solution for your garage door performance.
After inspecting these five components in your garage door, you can contact Whitby Garage Doors 24/7 for the installation and repair of your residential and commercial garage door any time.