---
5 Simple Tips Prevent Garage Door Break-Ins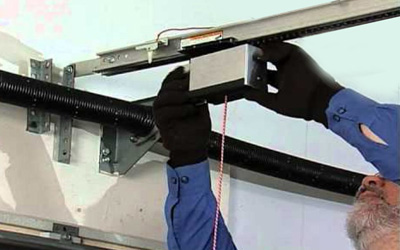 Even you know your one of the most significant investment is your vehicle standing in your garage, you pay less attention to its security. Because, you have installed the most advanced garage doors that prevent burglary.
Nowadays, the overhead doors are made of quality material and come with electrical remote which keep the unauthorized people away. Still, the garage door break-in happens due to your negligence. Further, get to know the break-in issues and solutions.
Replace Traditional Garage Door
If you have still installed the traditional garage door, you should replace it as soon as possible. The burglars have so many techniques to put you in the loss. Even if your garage door has reached its warranty period, then you should get its service done by professionals.
Noticeable Sign To Repair
Inspect, if your garage door has got the rust. If it is rusty, it will no longer save you. A noisy garage door is another sign when it requires repair. If you ignore the maintenance of your garage door, it will be easy to break-in.
When You Are On Vacation
When you are going on a business tour for an extended period, disconnect the motor from the electric outlet. Thus, no one can access the automatic electrical garage door easily.
Windows In Your Garage Door
If you have glass windows, then cover them with curtains for privacy concerns. But, you should install metal made garage door windows preventing burglary issues. Install the lighting with motion detectors at the exterior of a garage will also turn out to be beneficial in preventing burglary.
Regular Do It
Double check your garage door every night.
Don't access your garage door code in front of others.
Inspect your garage door lock should be working.
Now, if you have any problem with your garage door or it needs replacement then visit Whitby Garage Doors. We provide installation, repair and replacement of overhead door to keep it in working condition for a longer time. We offer 24/7 emergency garage door services for all make and models.