---
A Guide To Your Garage Door Opener Horsepower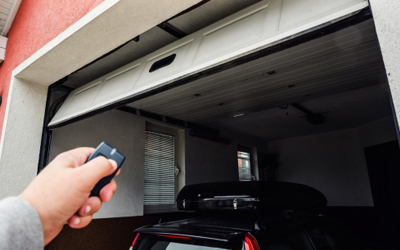 Want to improve the value of your house? Want to make your daily comfort and convenience hassle-free? Perhaps, updating your garage door might be one of the best approaches. Moreover, it will result in being a beneficial investment. Thus, you need to choose the impeccable quality of components too.
Yes, a simple featured garage door that ic ost-effective and includes the simplest feature of technology. Therefore, to get an improvement in the performance of your garage door, several factors should be brought into consideration while making a purchase for a new opener machine. 
Many people use their garage door as a primary entrance to their house- this means that the door will open hundreds of times every year. Thus, the entire functionality, convenience, and reliability of the garage door rely on the garage door opener used and its operating capacity. By adopting the appropriate horsepower for the garage door opener. It will ensure you a smooth and long term dependable performance of the door and its parts.
What factors to consider before buying a new garaged door opener?
Your garage door opener is responsible for lowering and lifting the doors when commanded. There is a large variety of garage electric motors and opener horsepower available. Confused about how to choose the right one for you? Here are some points to take into consideration.
Garage Door Weight and Size
Opener Machine Lifespan
Additional Components of Garage Door
Popular horsepower capacities for a residential garage door system are 1/ 4 HP, 1/ 2 HP, 1/ 4 HP. Consult with the professional and select the ones that suit you.
You should streamline your garage door's performance with a new opener. Select and install the new garage door opener for your house. Contact one of the trusted garage door service provider- Whitby Garage Doors. Let the experienced, trained, and skilled technicians handle your door and make its functioning as smoothly as possible.