---
Belt Drive Vs Chain Drive Garage Door Opener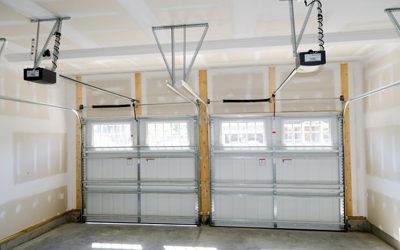 Several distinct types of garage door openers help to open and close your overhead door properly. Among all, the two of the most used openers are belt drive and chain drive opener.
However, these both openers are constructed for the same aim to operate your door, they are designed in different ways. The chain drive openers use an essential roller chain and pulley system that pulls the door up and down to operate it. On the contrary, the belt drive system utilizes a durable belt made of rubber to manage the door. Below is given an explanation so that you can choose the right one.
Durability
The chain drive garage door openers rarely malfunction. As it is made out of the metal, lubrication is necessary to prevent rust. Failing to do so make it rusty and damaged earlier. On the other hand, the belt drive also needs regular lubrication to avoid rust. As the belt drives' malleable nature leaves it susceptible to lubrication discrepancies, you need to provide maintenance to both.
Noisy Operations
Since both types of openers are made from metal, they can often be noisy. As the metal parts clank together, they can create noise. To reduce the noise, you need to provide regular maintenance to your garage door.
Fast Functions
Both garage door openers operate your garage door slowly because slow open and close help to keep you and family safe.
Which Garage Door Opener Is Good?
The discussion mentioned above can help you choose the right opener. If you can't decide, then contact the garage door technicians to get the proper consultation.
At Whitby Garage Doors, we are the leading garage door services company in Whitby and Oshawa that also assist residential and commercial clients in buying right overhead door opener. Call us today to get a free quote.