---
4 Benefits Of Automated Garage Doors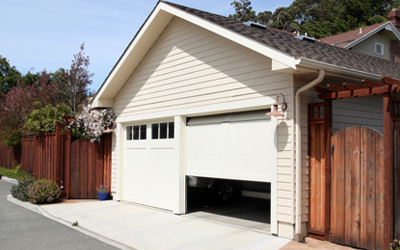 Nowadays, automatic garage doors have become a prominent choice of people as it brings convenience in your life. Whether the automated overhead doors are installed at your home or office, they provide you with numerous benefits.
It helps in efficiently operating your door with its remote control, no matter how heavy the door is. Thus, no longer you need to deal with the heaviest garage door.
What Are The Benefits Of Automatic Garage Doors?
Enhances Security & Safety
The automatic garage door ensures the highest safety and security. Because these are operated using the remote control, it provides the high protection to your belongings placed in your garage.
Convenience
As the automatic doors are opened automatically, you can save your time and hassle of opening your door manually.
Low Maintenance
With the automatic door, there is not much need for maintenance parts. All you need to do is follow the guidelines of your manufacturer. Moreover, if it occurs any issue, then it would not require costly repair.
Low Energy Consumption
Being highly advanced and technical, most of the modern doors have an anti-locking system which helps to lock the ideal temperature inside. It also turns out to be beneficial in making your garage hygienic because the dust cannot enter your place.
Now, are you ready to install an automated garage door in your premises? If yes, we are here for you. At Whitby Garage Doors, we provide overhead door installation, replacement and maintenance services to our residential and commercial clients. Call us today to schedule your overhead door installation.