---
Garage Door Cable Issues That Must Be Fixed Quickly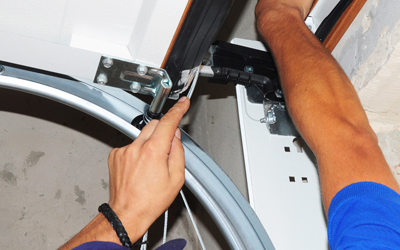 Garage door is made up of different components such as springs, cable, track, hinges and more. Over time, they tend to show the signs of wear and tear. There are some issues that you can fix on your own but for some issues, you need expert guidance. Cable is one of the most important part of a garage door. So, make sure to maintain the pristine condition of the cables, you contact a professional. Below are the few issues which are highly-related with broken cables:
Looseness
If the garage door is not opening or closing properly, then there are high chances that the cables are loose or detached. Such an issue makes the garage door fall anytime if not fixed immediately. One must perform the proper inspection by contacting a skilled technician.
Misalignment
Misalignment of the cables can obstruct overall functionality of the garage door. You need to check the condition of the rails to determine the condition of the cables.
Out of Track
When your door cables go out of track, it can cause a serious issue in the functioning of the door. If you are not able to open or close your door properly, it is time to contact an expert.
Breakdown
A breakdown can hamper the overall performance of your garage door. As cables are one of the essential elements, you need to ensure they perform optimally to avoid any injury or damage.
If you want your garage door to work smoothly for years to come, make sure you visually inspect the parts every month. For any kind of garage door related help you can rely on our experts at Durham Garage Doors.