---
A Guide To Lubricate The Garage Doors Parts Accurately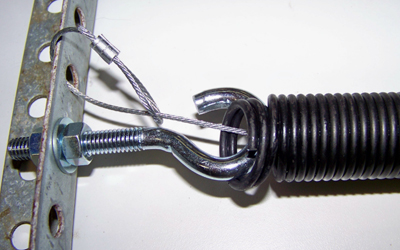 The modern garage doors are made with high-quality material and less likely to break-in. But a few unexpected accidents or severe weather conditions affect the functionality of your door. Whether your overhead door is getting jammed or it is making a loud noise, the first thing that comes in your mind is lubrication.
Dryness in the spring and other components of the door make it noisy, and the lubricants not only reduce the noise but also extend the life of your door. If your garage door parts are getting jammed due to the cold season, then lubrication is the best way to keep it functioning for many years to come.
When Should I Lubricate Garage Door Parts?
It depends on the parts of an overhead door. It is advisable to lubricate your garage door each component every three months. But, rail is the only that requires the lubrication once in a year.
Which Parts Should Be Given Lubrication?
The significant parts of your overhead door which require lubrication are:
Track
Springs
Rollers
Hinges
Cable
If your door has installed the nylon roller, lubricate only metal bearings. In case you have installed the metal roller then lubricate the entire roller.
Lubricant Distribution
First of all clean the parts to remove the dust and debris and then apply lubricants. After lubrication the garage door parts make sure it should distribute adequately. For this, operate your door for some time.
Choosing The Right Lubricants
When you visit the hardware store, you will find a big array of lubricants, but make sure to choose the light spray oils that are specially made for overhead doors. Remember, the low-quality grease can affect your door functionality.
Do you need the help of professionals to choose the right lubricant or lubricate your overhead door parts? If yes, reach us at Whitby Garage Doors to hire experienced garage door technicians. We are available 24/7 to make sure that your garage door is working round the clock.