---
How To Buy Right Torsion Spring For Garage Door Repair?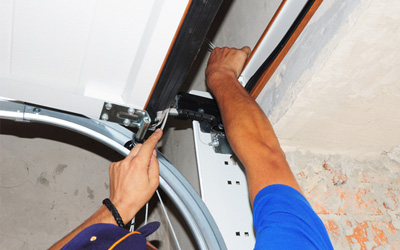 A garage door is made of different springs that help to lift up and hold the door weight. Thus, the springs support the garage door to operate well. In case, your overhead door springs have damaged and you are looking to repair it by yourself, you need to buy the similar spring. Apparently, you should have a good knowledge over the springs you need to fix at the place of damaged torsion spring.
Obviously, recognizing and remembering the types of torsion springs is difficult for an individual. So, here is a list of garage door torsion springs:
Early Set Torsion Springs are fixed in the middle part of the shaft. These are mounted on the torsion shaft nearby the cable drums.
Standard Torsion Springs are mostly installed in the residential overhead doors above the door opening. These are supported by the shaft and work through it. The heavier doors use the two standard torsion springs while the lighter doors use only one.
Steel Rolling Door Torsion Springs are installed in the commercial rolling doors and mounted within the torsion barrel. These help the door in rolling the mechanisms.
Torque Master Torsion Springs are fixed to work through the shaft. Among all springs, these springs are easy to wind using some casual tools.
One Piece Curtain Door Springs support to lift the door that is installed on storage units. These two springs are enough to hold the door weight.
Standard Commercial Springs are similar to standard springs for residential. The only difference is, these are able to lift heavy commercial door.
Hopefully, next time when you are getting any problem with the spring of your garage door, the above discussion will help in your favor. For better support, you can reach the Whitby Garage Doors to hire the professionals for accurate garage door repair.