---
How To Decide: Garage Door Repair Or Replacement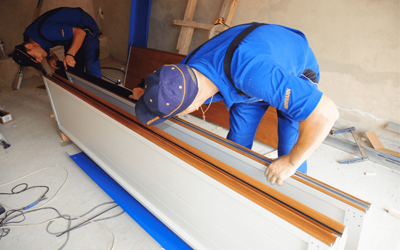 No one wants to invest in a garage door when the problem can be solved with a repair. On the other hand, there are some conditions when your garage door needs a replacement, and you want to repair. In this situation, you waste your time and money by providing repair over and over again.
As you need to make a decision between repair and replace your garage door, here are a few things to think about it:
Wear & Tear
When your garage some parts start to wear and tear, you can consider repairing it. For example, fixing a single panel replacement is a wise decision. In case the multiple panels begin to fade or get rust is a great sign to replace your entire door.
Damage
Several kinds of damages your door may face like a collision with a vehicle or heavy winds, dents or any other minor damage. This can be repaired easily with the help of professionals while the significant damage due to storm, hurricane or other weather condition may require replacement of the door.
Operation

The door creates noise
Gets jammed or stuck in between
Functioning slow
Problems while you open and close it
All these and similar issue can be fixed with the repair. In case, these problems are repaired over and over again, or your door is more than 15 to 20 years old then consider replacing it.
Whether you want to repair or replace your garage door, we are here for you. At Whitby Garage Doors, we are the leading garage door services provider to our residential and commercial clients. Call us today to get a free quote.