---
How To Identify A Bad Or Broken Garage Door Spring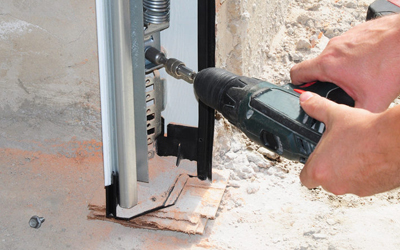 Generally, the garage doors are heavier, and they are not easy to handle alone. The springs make it easy for an individual to up and down the door using the opener. Torsion and extension are the two types of springs that help to operate your door efficiently.
On the contrary, if these springs become faulty, the door will crash down and end up delivering damage to you and your property.
How To Spot The Worn Out Overhead Door Spring
The most apparent sign is noise. The door will begin to make a sound when it is unable to work correctly. The sound will become more irritating with growing days.
Your door will refuse to open, stuck in the halfway or will need more strength than a usual to open. In addition to this, the springs feel it difficult to lift and remain open for a longer time.
A standard overhead door spring can last for a maximum of 12 years. In case your door is aged then make sure to inspect it as this can be risky for further operations.
Due to rainfall, your garage door springs get rust, and the rusty door can never stay for the long run. So, you should replace it as soon as possible.
These are the common signs you should keep in your mind while inspecting your garage door springs. If you want the professionals to detect your door and fix the broken spring immediately, then contact us at Whitby Garage Doors. Call us today to get a free price quote.