---
Top Five Reasons Of Garage Doors Malfunction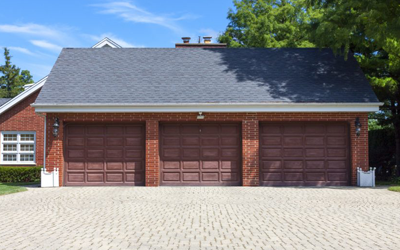 Having a good grip over the functionality of a garage door is essential. In case, a garage door is creating problems, you need to repair it immediately. If you neglect this, you may face several issues. One of the big problems is, you can get with the security of material inside the garage. In order to prevent the unwanted issues, you need to stay aware of the cause of garage door malfunction. Following are the reasons as well as the solution which an individual can use to fix the issue.
Blocking Path Of Garage Door
A modern garage door is manufactured with the beam for safety concerns. In case the door is getting any object when closing it, it's safety feature will stop it from closing.
Manual Lock
Most of the garage doors are featured with the manual lock option in addition to the automatic function. If a garage door is locked manually, it would not unlock using remote. Make sure to check if it is manually locked before you declare it for repair.
New Battery
Garage door remote gets power from a battery to carry on its function. If your remote has stopped to work then first of all check its battery and replace it. Still, if you are getting any problem then get the assistance of garage door repair experts.
Misaligned Sensors
As you know, the modern garage doors have installed the sensors. Sometimes, these sensors turn to become misaligned. If there is no object in the path of closing the garage door then you need to consult garage door experts.
Damaged Door Track
Sometimes, a track that is used to move the garage door gets damaged due to an unexpected accident. If you are unable to move the track, you will be unable to open and close the garage door. In this situation, the best option will be consultation with the experts for garage door repair.
If you are getting such kind of trouble with your garage door, the easier way to get the solution is Whitby Garage Doors. We have a team of experts to provide 24/7 emergency service for the residential and commercial garage door.