---
The Ultimate Garage Door Opener Remote Buying Guide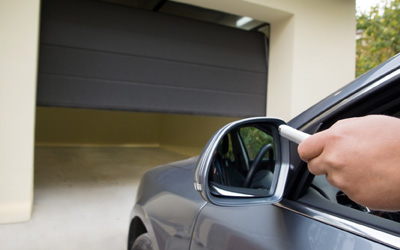 Garage door remotes are meant to add convenience to our lives. It is the best invention in the garage door industry. They are helpful in opening and closing your overhead door automatically from a distance. For every automatic garage door, having a remote control is essential. It is advisable to have the latest automated garage door opener and the right remote to ensure complete security and safety of your place.
How to select the Right Garage Door Remote?
In order to protect your residential and commercial property from theft, it is necessary to have a high quality opener. Professionals have the tools and knowledge to install the opener in a timely and efficient manner. Once, the opener is installed properly, make sure the remote is also from leading manufacturers in Canada such as Craftsmen and Wayne Dalton.
Here are some of the benefits you'll get from high-end remotes:
Garage door opener remote will add comfort to your lives. In case there is an emergency, you can also open or close the door manually. There are a variety of options available to satisfy the residential and commercial needs. A high-end remote are affordable but yet offers high-end security.
The best thing about remotes is that they minimize your inconvenience. Unlike the traditional garage doors; you'll add an extra layer of security to your home. They are also very easy to operate.
There are various companies that educate customers about the remote configuration setting. It allows the customers to set their personal preferences for the operation of their doors.
Garage door opener remote offers an array of benefits apart from enhancing the level of security system. The wireless connection makes it superior to traditional models. Choose the best door opener remote to provide the vehicles in your garage the highest level of security.
For professional guidance, you can rely on our experts at Durham Garage Doors.