---
Want To Soundproof Your Garage Door? Check Out 5 Experts Tips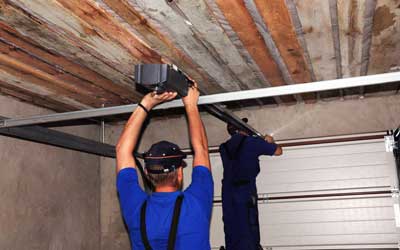 Is your garage door making noise when you operate this? Are you looking to soundproof your overhead door? If yes, here you will learn about the simple tips that can reduce this irritating noise. But, you must know what the reason behind this ear piercing noise is.
If your garage door is older than 30 years, you should consider to replace it as soon as possible because an older garage door makes noise and indicates that it is no longer able to work. Further, you can inspect your door and use the simple tips to make it sound proof.
Leaks & Cracks
Tiny leaks and cracks in your door might allow the sound to pass through it. So, you must fix all the possible holes and cracks in the door. With passing time, the cracks may develop and cause costly repair.
Garage Door Insulation
The insulated garage door is another good way to make your door stop noising. For this, utilize any good quality drywall that absorbs sound going outside and inside of the garage. Moreover, the installation of insulated sheets will reduce the noise as well as improve energy efficiency.
Lubrication
Lubrication is a simple solution if your garage door is squeaking due to dryness in its parts. So, lubricate your whole door parts including rollers, hinges, tracks, springs, etc.
Tighten The Loose Nuts & Bolts
Loose nuts and bolts often make noise. Tighten them all using the right wrench and screws. It is always advisable to hire the expert technicians instead of doing on your own.
Get Nylon Rollers
Old garage doors come with metal rollers that may make noise when you operate your door. You can install the nylon rollers to reduce the noise.
Still, if your garage door is making noise even after using these simple tips mentioned above, then contact us at Whitby Garage Doors. Our team of professionals can handle any issue related to all make & model of garage doors efficiently. We are available 24/7, call us anytime.