---
Why Should I Buy An Insulated Garage Door ?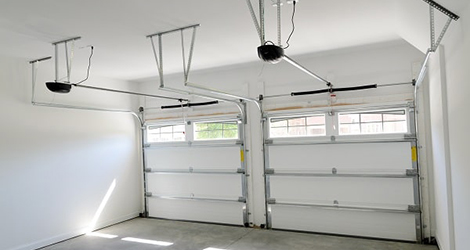 Extreme weather can be harsh on everything, right from the home structure to the garage. No matter, which overhead door you have installed, it is important to get it insulated by the professionals. This will not only maintain the interior temperature but will make it easy to withstand the harsh summers and winters. Also, by investing in an insulated garage door installation, you can witness a sudden decrease in utility costs or energy bills.
Some common reasons to invest in an insulated overhead door includes:
Saves Money
Most of the homeowners stay away from using a garage in the winter just because of the fear of cold wind blowing inside. Even when the garage door is closed, the weather may continue to remain frigid. To improve the interior temperature, it is advised to insulate an overhead door. This will help you in saving money for a long run.
Improves Comfort
Unlike steel or aluminum garage doors that gets heat up in the summers, insulated doors are less affected with the ongoing weather conditions. This means they provide better convenience and comfort compared to other materials. With insulated overhead doors installed on your garage opening, you can easily stay inside for a longer time without feeling weird.
Enhances Functionality
Most of the time, garages are used to serve several other purposes such as an indoor room, gym, store room and others. It is also called as a multipurpose space to complete your hobbies and everyday tasks. To make this space more comfortable and livable, insulation plays a great role. It aims to provide a consistent temperature in the garage interior even if the air conditioner is turned off. Moreover, insulated doors are known to stay in a better shape for a longer time.
So, these are some of the common benefits of installing an insulated overhead door in your property. If you are looking for a licensed garage door technician to deal with the door repairs, feel free to call us Whitby Garage Door.